To make it more easier and effortless for you, SocialBot has come up with a plethora of new features. If you have been using the app for quite some time now, you already know how efficient it is where several users can make use of the application at once. Of course, to ensure complete perfection, we have had trials and errors, and now we can proudly say that we have reached there. And, with our brilliant team always on the lookout to make it more user-friendly, we have added some brand-new features that you must go through to make the most of the app. Take a look. 
Drag And Drop Email Builder For Email Marketing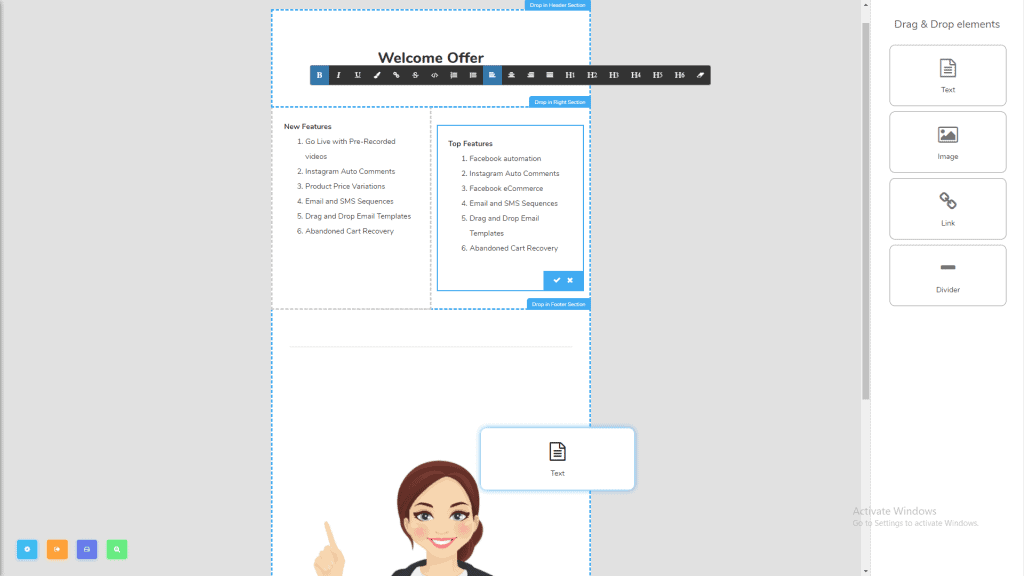 We have a brand-new feature available now called the Drag and Drop Email Template Builder. We know this was a much-needed feature. Now, you can easily create innovative and enticing email templates by dragging and dropping the required elements (Just like the name suggests!). So, if you are looking to develop alluring templates, you can either use rich editor or the email builder. After all, it is always good to have options, and now you have two! 
Abandoned Cart Recovery Reminder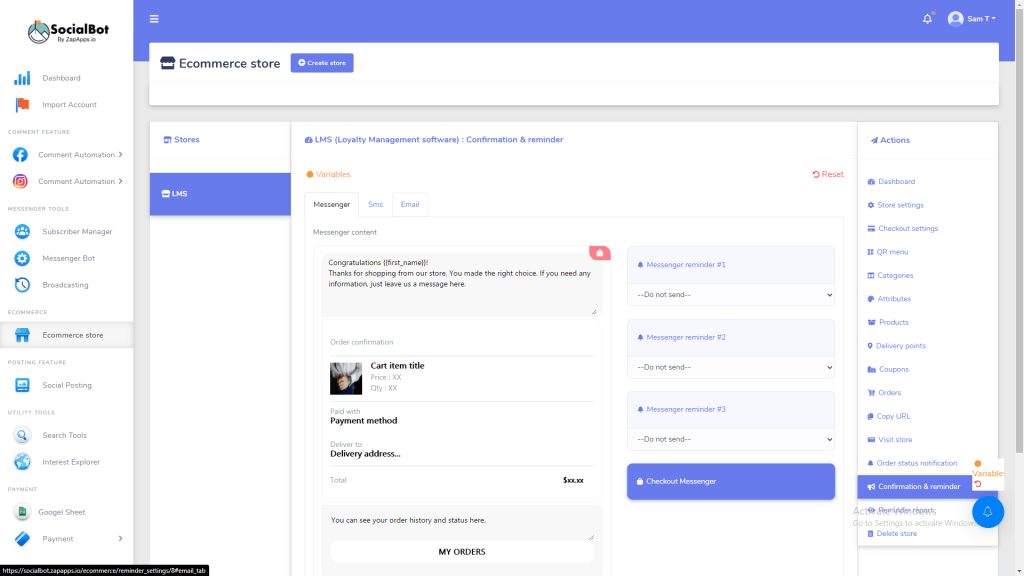 One of our new features include Abandoned Cart Recovery Reminder, where if your consumers have products in their cart but haven't made the purchase for any reason, you can send them a reminder via Facebook messenger, email, or even via SMS. And again, this feature does a lot of good because, as consumers, we tend to forget our carts because of various reasons, and having timely reminders accelerates the purchase, ensuring profit at your end. 
SocialBot world's very first,most powerful and complete Messenger marketing software for Facebook.
E-Commerce Store Order Status Changing Message Template Set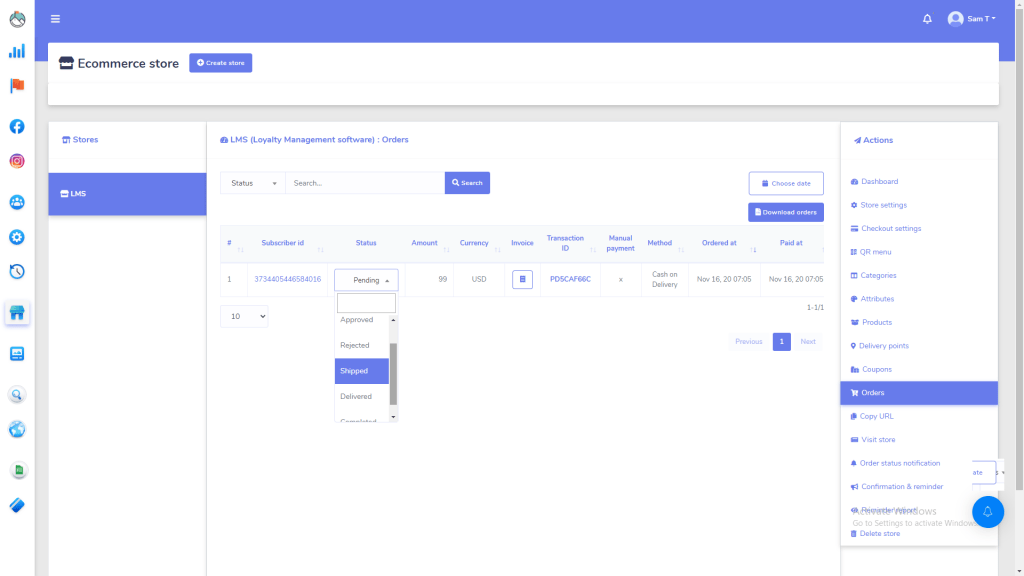 Now, with this feature, you can make use of Facebook messenger, email, or SMS to send messages about the changing order status via a set template that you have already prepared. Since it is a pre-defined template, it saves your time, and you are easily able to connect with your consumer.a
Instagram comment auto-reply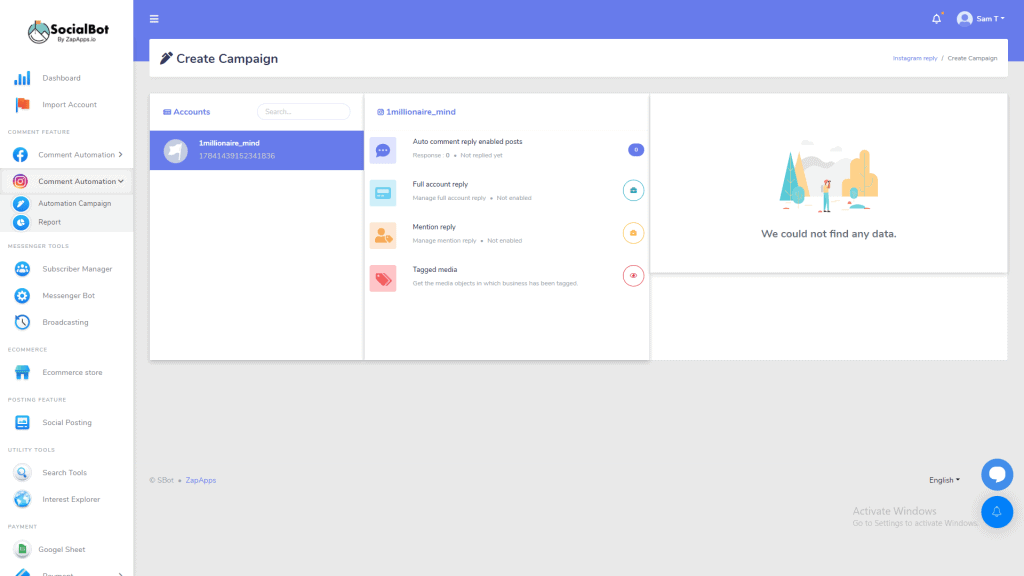 We all know Instagram is one of the most popular social media, and the direct message feature on the app lets you connect with your consumers one on one without any hassles. Now, with our new feature, you can automatically reply to those DM s and even the comments under your posts. This is a time and energy saving feature because as your followers grow, the comments and DM s also increase, so now you will be able to connect with everyone easily.
Bulk Post Planner from CSV File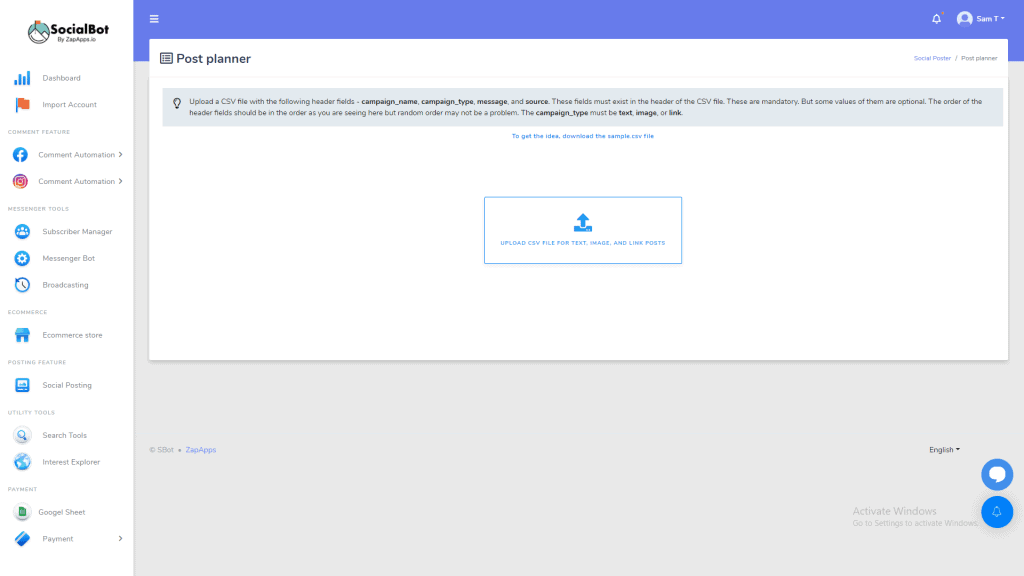 Social Bot has a new feature known as the Social Poster, where you can schedule your posts in bulk on all social media platforms such as Facebook, Instagram, and more. The main advantage of this feature is that you can organize all your campaigns according to your desired time, and the bot will take care of the rest. This will not only save your time, but you will also not miss any critical timeline.
Medium Social Network Integration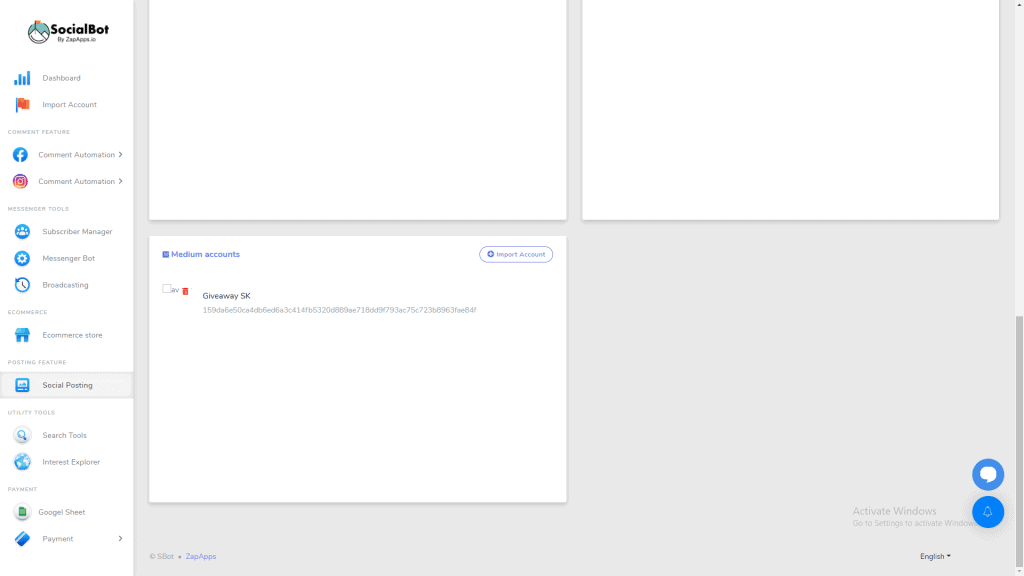 Medium is one of the most beloved guest blogging site, which is also great if you are looking for backlinks. Now, with Medium Social Network Integration, you can post easily on the platform.
Three more Payment Gateway Integration in E-Commerce in messenger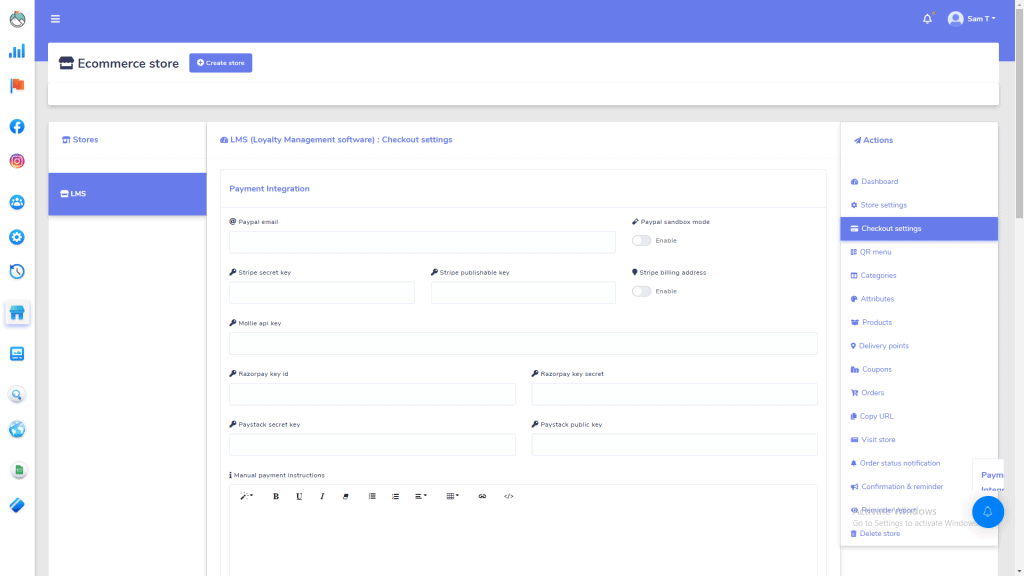 Previously, Social Bot had two payment methods, i.e., Stripe and Paypal. However, to make it easier for our clients, we now bring you three additional payment gateways, and they are Razorpay, Paystack, and Mollie.
Re-arrange Bot replies by dragging and dropping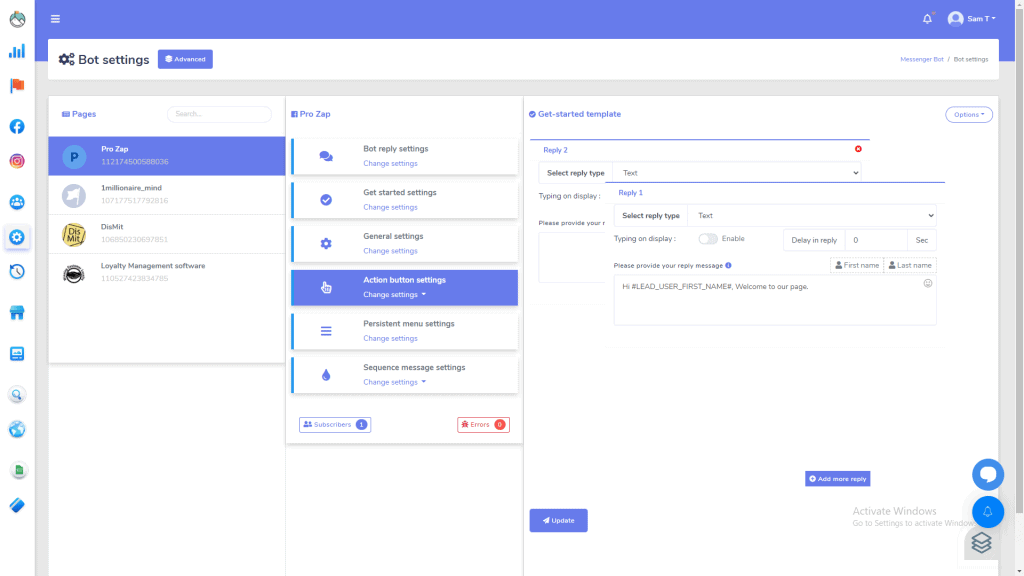 Previously, to re-arrange the setting, you had to delete the entire setup and then re-create it according to your liking. However, with this new feature, all you need to do is drag and drop, and you can re-arrange your order efficiently—no need to delete a thing.
So, these were some of our new features to make it easier for you. We hope you find them useful.
SociaBot is running a lifetime deal, it will cost you 
$29 (₹2160) for lifetime access.