Are You a Chat Person or a Call Person?
Connecting with customers was once a demanding task to perform as there was no other option available. People only calling customer care to clear their ambiguity regarding the products. Chatting was not really an option in previous times. But now the time has changed and so has the customer support services.
There is an ample range of chat support app services available for people. Nowadays, people can communicate via Twitter, Facebook, Skype, WhatsApp, and many other online applications. Every day by using these applications people text their friends, family, colleagues, and many others.
Some people are chat person and some are always comfortable in talking over a call. Similarly, some people opt to call as soon as they get a chance while some others send a text or write an email. People also prefer sending voice notes over messages via the voice call option.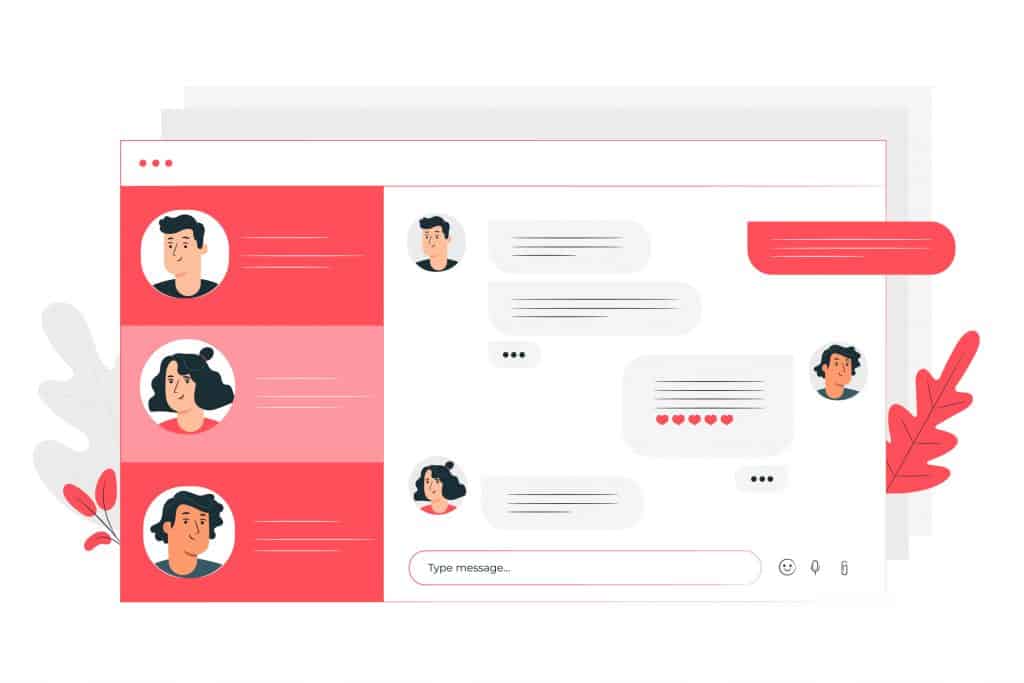 So, when a person is texting he or she can delete some parts of the message without worrying that they might say something they will regret later.
There is nothing worth perfect in this world. But we are here to help you as we have shortlisted some of the strengths and drawbacks of Live Chats and phone calls. With help of these, you can surely decide which one is better for your business.
First, let's discuss the pros and cons of chatting or texting.
Advantages and Disadvantages of Chatting
With the help of Live Chat support services, customers can instantly connect with businesses through websites or mobile apps. Research has shown, when it comes to contacting customer support services, social channels and webchats have become the number one preference.
According to the data shown, 40% of customers prefer a Live Chat to interact with the brands. And, 90% of customers have used social platforms to communicate with their product providers.
This concludes that there are expanding numbers of people who pick their mobile phones to chat on social media platforms.
Pros of Sending Messages
1. Reach Your Support Staff From Any Corner
Everybody will agree, that we always face difficulty while talking over a call and conversation won't last long. Also, we might get disconnected between the ongoing call.
Therefore, chatting is a way better option to achieve desired service outcomes. It grants customers to access help from any corner of the world. On the other hand, a phone call requires much more adroitness and obligations than just an internet connection.
Exclusively, it is advantageous for Live Chat agents as they can acquire great help from chatbot agents. So you can take leverage of automation and burgeon the work efficiency of your team to a higher level.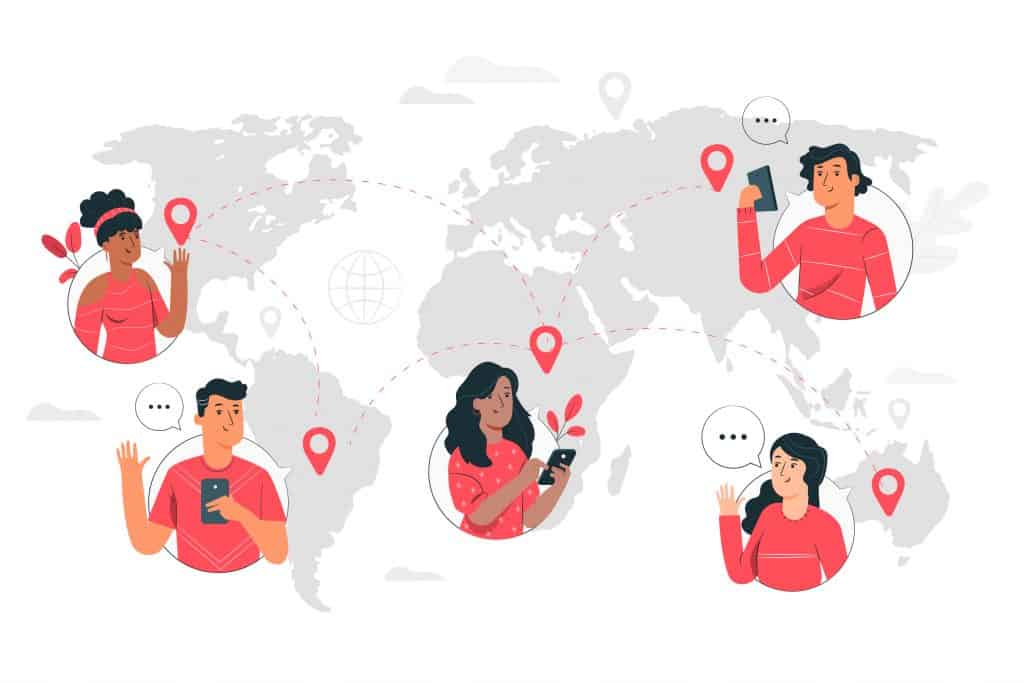 2. Can Do Multitasking
It is a vice-versa thing. As chatting is beneficial for customers as they can manage lots of other stuff while texting. Similarly, agents also have an advantage as they can also multitask while answering customers' queries.
Agents are also able to handle several browsing for the correct information to present to customers. They do not have to put customers on hold with boring music while they search for the details.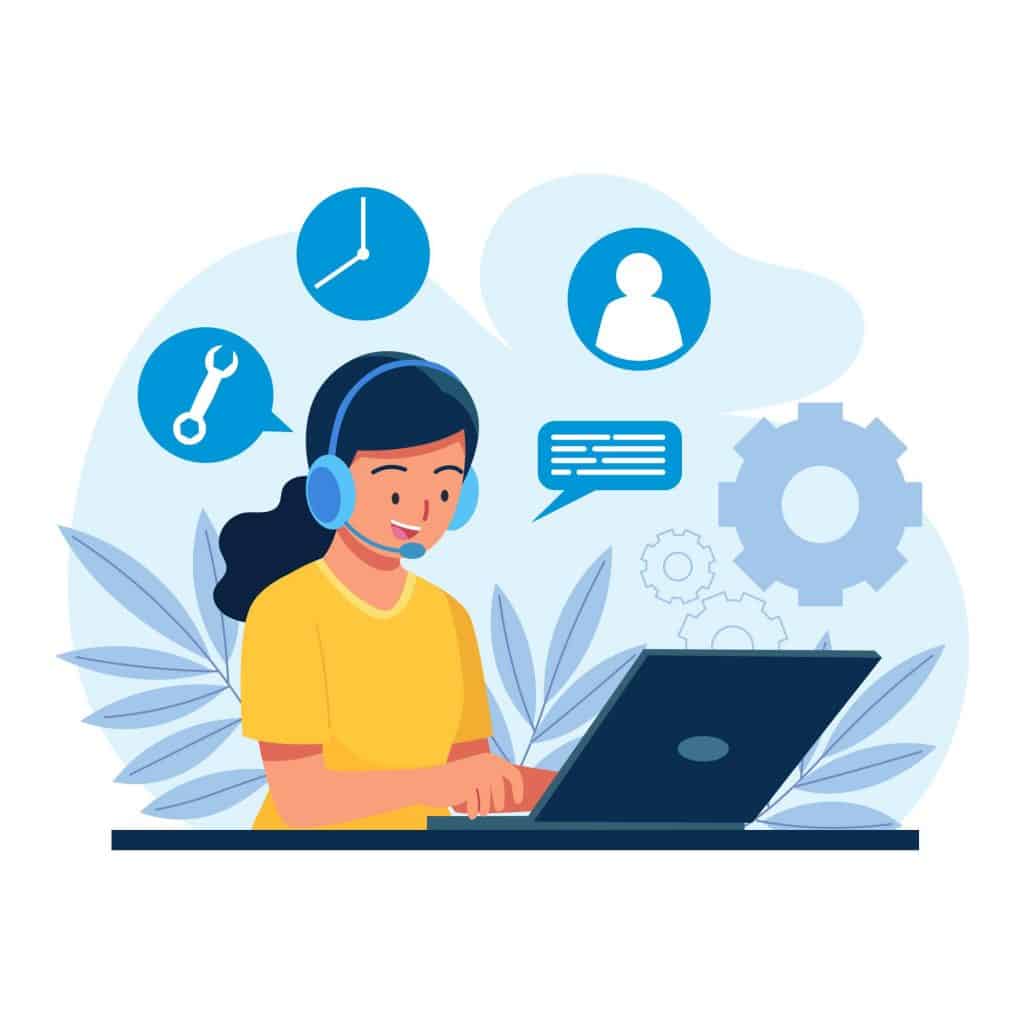 Other Benefits are Also as Follows:
1. Easier to analyze chat scripts
2. Easy for scalability
3. 24/7 availability
4. Live chatbots help multiple customers at once
5. Offers proactive support services
Cons of Sending Messages
1. Can Create Misunderstanding
The drawback of chatting is people can easily misinterpret your message. With the misinterpreted conversations, the speed of writing a text can vary the timing and will make humongous chaos.
As we know, that you cannot show all the emotions via texting, chat users can get it wrong once in a blue moon.
2. Speed of Sending a Text
Another problem with texting is, how fast the messages are being sent. This changes when a customer is in a hurry and it is taking more time to resolve the case. The customer will think that you ignored their messages.
Apart from speed, some old-aged people will not find texting convenient as calling. It is a fact that for older ones, speaking is much easier than typing a message.
Some other downfalls are as follows:
1. It may not feel like a personal experience
2. It becomes harder to solve intricate issues
3. Customers can get offended when agents don't respond to them quickly.
Pros and Cons of Phone Calls
Talking over a call is still a go-to for many customers. Despite the opening of newer platforms like chatbots and messaging, people opt to call instead. It is also beneficial in making personal and long-term connections with customers.
It facilitates direct contact and two-sided communications. According to a study also, nearly 60% of customers would likely resolve issues with a company by making a phone call.
You can also try Socialbot- the best chatbot in the town, for your business.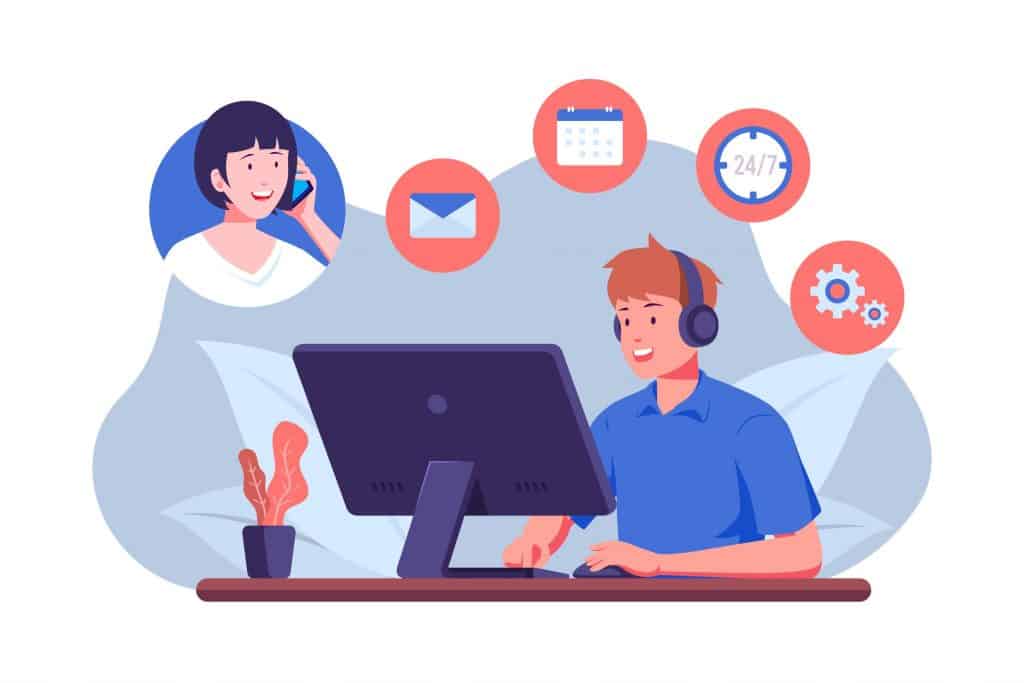 Strengths of Phone Calls
1. Be Brisk
It is clear from the above points, that people speak faster than they write. Phone conversations could be organized rapidly with precise scripts. Here, the point is, you should prepare the scripts in advance that comprise frequently situations or questions from customers.
2. Apprehend Customer's Voice Tone
The customer's voice tone can help the supporter a lot. So, the customer support team can make the approach better about serving their customers.
When sending messages and texts this part doesn't give justice.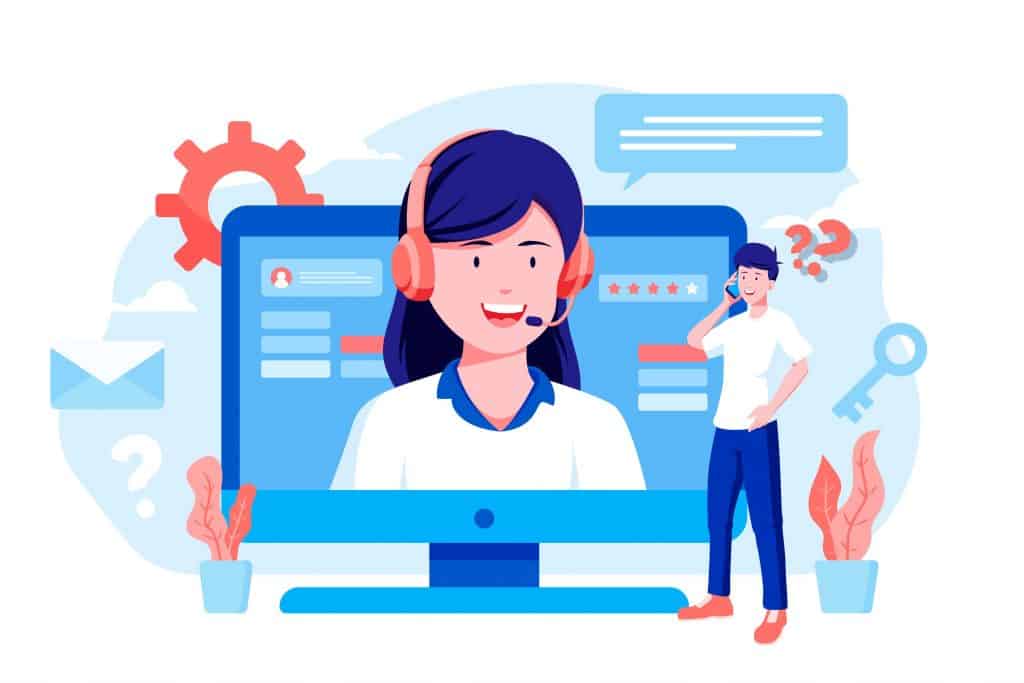 Some other strengths are:
1. Better and best for intricate problems
2. On average, quick, resolution times
3. Call recordings give in-depth analysis
Weaknesses of Phone Calls
1. Gets Tired of Waiting
Waiting for an executive to pick up a call or being put up on hold can quickly lead to frustrating customers'. Whereas, in Live Chats, your customers will be served by chatbots that work constantly and has 24/7 availability. Customers don't have to wait for long to reach out to customer support services.
Note: With the help of Socialbot you can provide 24 hours customer service.
2. No Option to Edit or Delete
When a customer is angry eventually you could be impacted by their negative energy and start pitching with bad words. While sending texts and messages you will unable to edit or delete once the message has been sent. This will lead to a bad impact on customers and you can lose some precious and trusted customers.
Some other weaknesses of phone support:
1. Customers support person can only manage one customer at a time
2. Call centers don't operate 24/7
3. Difficult to scale
Advantages of Using Chatbot and Live Chat Support
After taking into consideration the pros and cons of the two methods, now it's time to talk real! As you can all see, the tendency of Live Chat has taken a significant shift recently and it looks like it is gonna boost more in the future.
Let me get you through all your doubts and tell you about the advantages of using a combination of chatbot and Live Chat on your website and Facebook pages.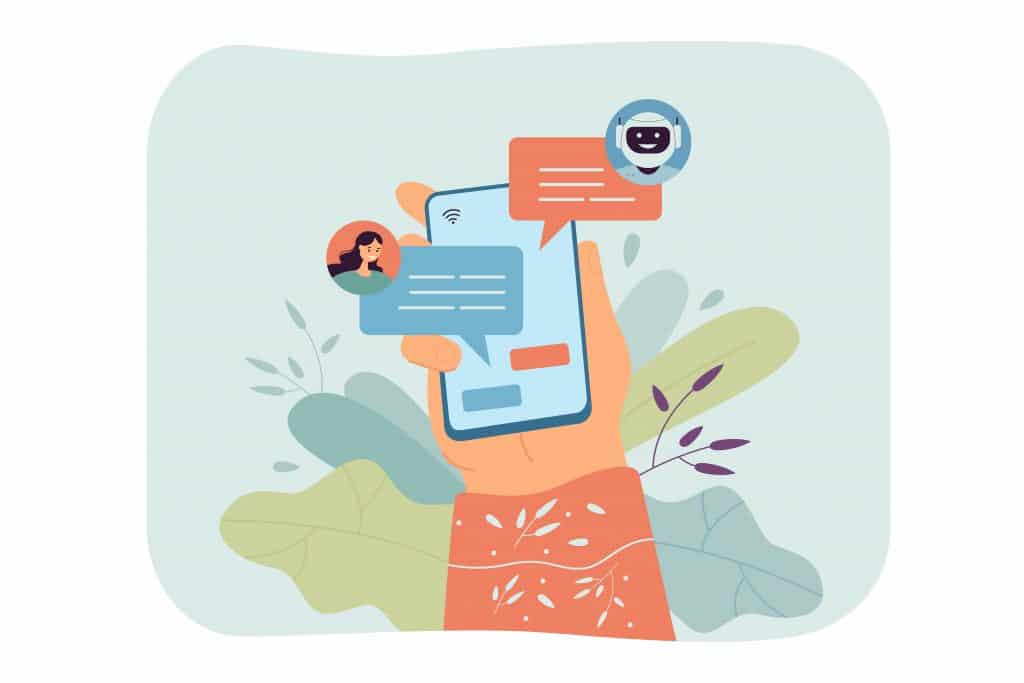 1. Cut Down Costs
Telephone bills do not come at a small cost, especially for international calls. Including that, chat saves time for your agent as well. Chatbots can answer all the queries in no time and by this, your customer support team can focus on other important tasks. This means that the salary you give will be used more adequately.
Setting up a chatbot on Facebook pages and websites, you can serve your customers 24/7 with a petite fee monthly. At Socialbot, you can use it at a bare minimum cost.
2. Hassle-Free Environment
No more frustrated and angry waiting customers, your chatbot agents will be there all the time. Chatbots provide accurate answers to customers' doubts. And by any chance, things get more complicated, the chatbots will send a notification to live agents to take care of the remaining conversations.
As Live Chat has the topmost rate when it comes to customer satisfaction, there is no need to get your mind off track. Your customers will be in the right hands and taken care of carefully and nicely.
P.S. Socialbot is the right choice for chatbots.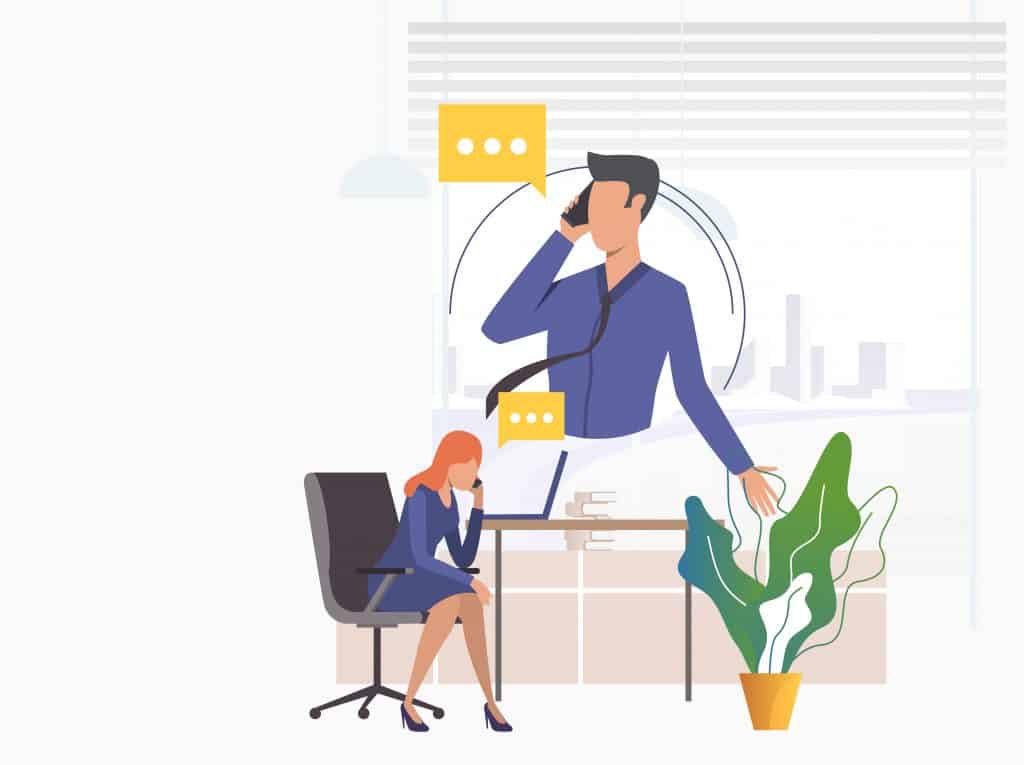 3. Texting is Easier Than Speaking
Before sending a message, you have all the time to recheck and edit the text before clicking send. Also, in most of the applications, you can now edit or delete the message even after texts are sent.
Besides, adding emojis between the text and interacting with memes is now totally crowd-pleasing. It brings a lot of joy into conversations.
At Socialbot chatbots, you can easily pull over with these latest and trendy functions.
Give it a try and you can ask questions if you have any doubts.