When it comes to replying to comments on your own, it can become a tedious chore. However, SocialBot comment reply enhancers are here to help you out. The add-on helps with automatic reply where one can hide or delete a comment, prepare a full-page campaign, so on and so forth. Read till the end to understand it altogether.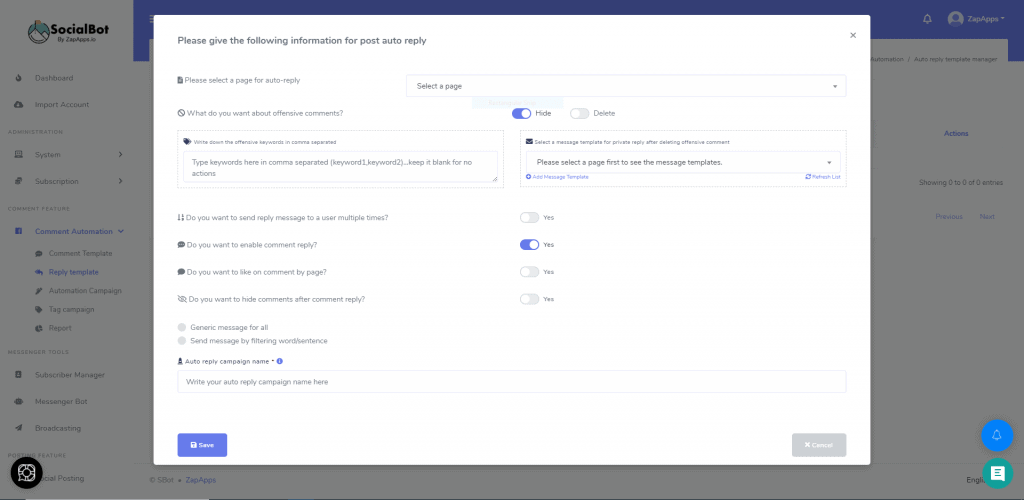 Today, social media is the key to gaining more consumers and connecting with them and your existing clientele. However, your competitors are always looming around you, trying to steal your consumers. For instance, let's say a customer posts an inquiry on your Instagram feed. It is visible to all, even your competitors. They can see your reply and might provide better offers to the same customer. So, in situations such as this, you can make Social Bot's comment hide/delete feature where you can post your reply and quickly hide the comment preventing your competitors from stealing your consumers. Also, trolling has become a common hobby among people these days. So, if you ever become the target of such trolls, you can hide the negative comments with the help of SocialBot comment reply enhancers and go on about your business as usual. 
Multi-Media Comment Reply
Today, people love emojis, GIFs, and images as a reply. So, instead of keeping your replies long-worded and dull, make it funnier and trendier with the help of our SocialBot comment reply enhancers. Right from funny GIFs to the right emojis, you can make use of it all with Social Bot. 
In our full-page campaign feature, you can comment, post your replies, like, share, and do so much more in order to boost engagement. Meaning, with just one setting, you can automatically do all of this and reduce your workload. It is a webhook-based technique.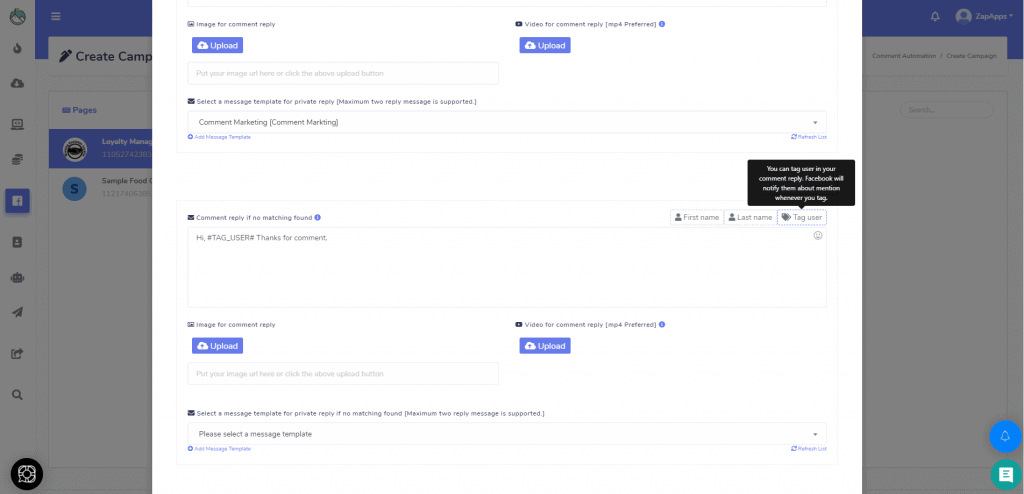 With the help of the tag campaign, all the commenters on your post will receive notifications, making them visit your page again and again. Your post will also become visible on the feed of your target audience and the people in the friend list of your commenters to ensure that your said post goes viral. Each commenter will also be mentioned in the replies to add a customized-touch, and further notifications will also be sent to boost engagements. Therefore, even if you have 2k comments, you can quickly reply to them all with this feature.